- by Alyson Shane
Hey everyone, Alyson writing here to let you know that HeyAlfa just graduated from Startup School 2019 - yahoo!
Startup School is free is a free online course for founders actively pursuing their own startup from YCombinator.
In addition to making me realize that 10 weeks goes by really fast, Startup School was a great opportunity to learn from thought leaders in the industry, meet other founders, and put in some serious time into developing HeyAlfa.
Below are a few things I took away from my experience.

If you're a startup owner I hope you find these 4 things I learned in Startup School 2019 helpful:
1. Know your product market fit
As part of the program we were required to attend a group session once a week. These sessions were fun, informative, and overall a great way to get feedback on our business idea.
I really enjoyed meeting other founders, and was impressed by the unique and interesting challenges the other startups were solving. Some of my favorites included:
Something that became clear as we got farther into the program is that if you don't know your product market fit, you won't be able to give a succinct answer when someone asks what your startup does.
Here are a few of the questions that came up a lot in the group sessions about this topic:
What is the specific problem your startup solves?
Are there any other tools currently solving this problem?
If 'yes,' what about your startup is different enough that people will want to use it instead?
The last one is the hardest to answer, and is the one where most people got stuck.
Unfortunately, it's also the most important one to answer, because there's almost always going to be competition in your space. It's just up to you to determine what makes your startup harder/better/faster/stronger than the rest.
2. Stay organized
There's a chaos to running a startup that I didn't anticipate.
I like to be the lady with a plan, and even though the Startup School lessons and resources, and books like Crossing the Chasm have informed my thinking a lot, knowing what to "do next" sometimes felt a bit overwhelming.
To manage this, I created two Trello boards:
Startup School
HeyAlfa Marketing
Here's what my Startup School board looks like: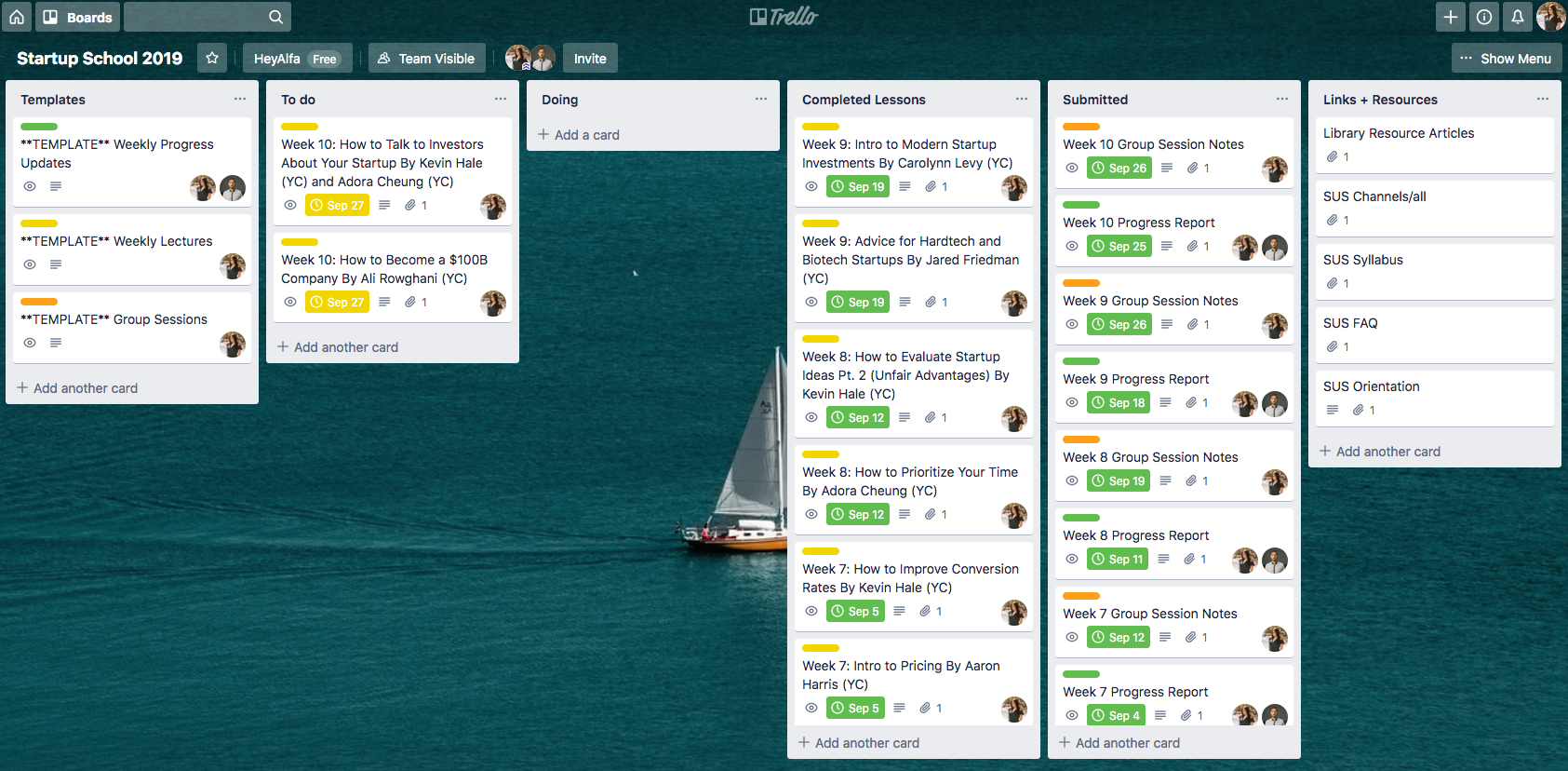 Here I can easily reference any of my notes from group sessions and lectures, re-watch the videos, and keep track of our progress in one place.
My HeyAlfa Marketing board gave me a place to "put down" all my ideas, plans, and to-dos, and gave structure to what sometimes felt like a confusing number of tasks.
Setting deadlines on the cards and automating email reminders for myself meant that I (rarely) missed something.
And, like the bullet journal technique, I found that the tasks that kept slipping were actually the least important things - they'd just felt that way when I'd created the card.
This also helped me prioritize things that mattered (talking to users) over things that just made me feel good (writing blog posts).
3. Put in the time
John and I both run our own companies, so until recently we were working on HeyAlfa exclusively during evenings and weekends.
Once Startup School began, I pivoted my focus a bit and started spending more like 70% of my workday on HeyAlfa, and 30% of my workday managing my business.
That may not sound like a lot, but putting in a few extra hours here and there in addition to the evenings and weekends I was already spending paid off in spades.
We've made so much progress in such a short amount of time, and being in the program was the thing that lit a fire under us and pushed us to get more done.
4. Communicate with your cofounders
I've never had a cofounder before.
I'm the boss in my other business. I'm accountable to our clients, sure, but all the decisions about the business start and end with me. I've gotten used to it, and I like it that way.
In addition to being cofounders, John and I are also engaged. As a result, most of our work on HeyAlfa to date has been done sitting next to each other on the same big, red IKEA couch that I'm sitting on as I type this right now.
It also means that, until we began Startup School, most of our "planning" was done in notebooks, or in our heads. This is obviously no way to run a startup.
Taking the program, and our progress, seriously meant taking our communication more seriously.
Kevin Hale's lecture "How to Work Together" was illuminating, and I've modified the Decision Disagreement Framework template he suggested into one for us to use at HeyAlfa - check it out: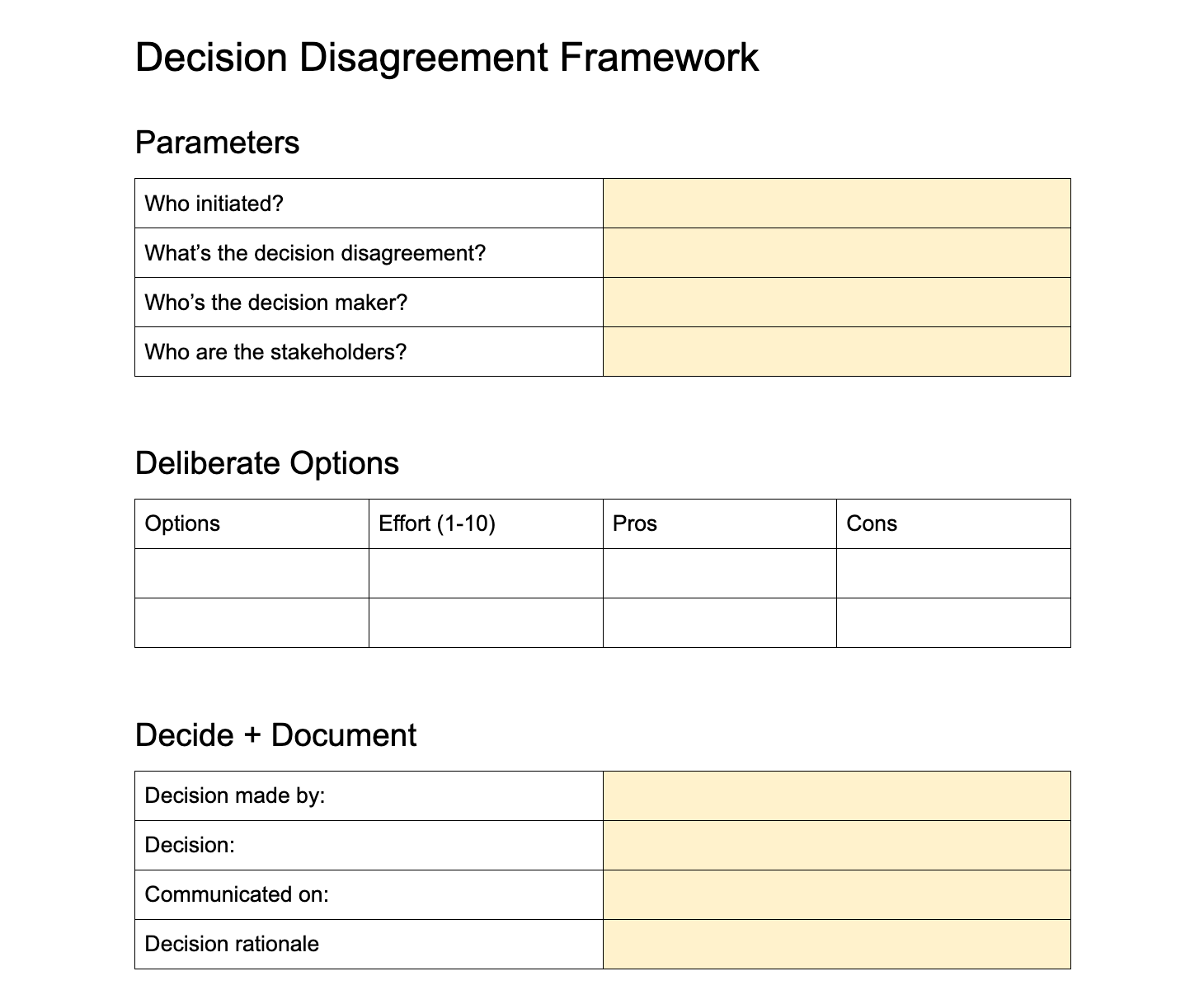 Luckily we haven't had to use anything this sophisticated to solve a disagreement yet, but I feel good knowing we have a way to document disagreements when they arise.
Personally, I've also had to learn to grow a thicker skin. Getting feedback from a cofounder who is also your romantic partner is HARD. Full stop.
But it's also teaching me a lot about how to handle constructive criticism, and I've grown throughout this process as a result. Resolving cofounder disagreements (in my limited experience, anyway) often comes down to not saying what you feel in the moment and coming back to it at a later date when cooler heads prevail.
Turns out having a cofounder is a lot like being in a relationship. Who knew!
Do you have any Startup School 2019 takeaways?
If you were also in Startup School 2019, I'd love to hear about your experiences as well!
You can find us on Facebook, Instagram, and Twitter, so share your stories with us and let's keep growing together.
And don't forget - if you want to start saving time on your event's social media, sign up to join the HeyAlfa waitlist:

---
- by Alyson Shane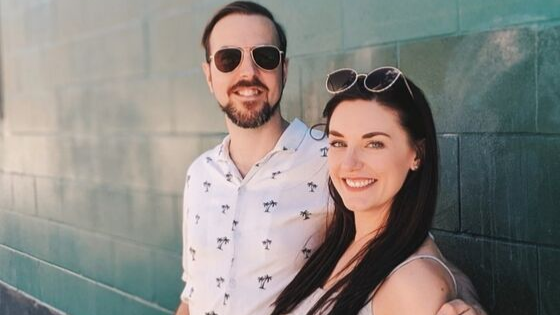 Hi there!
We're Alyson and John, and we're the co-founders behind HeyAlfa.
It's Alyson writing here, and I wanted to say "hello!" to you as we introduce ourselves to the world.
HeyAlfa helps event marketers and promoters save time by automating their event promotion. Using your event's unique information and a little bit of code, we create social media content tailored to your event, leaving you with more time to focus on the details that matter.
We created HeyAlfa to save time.
I know firsthand that writing and scheduling social media content takes a lot of time and mental energy to do right. Marketers hate writing the same thing again and again, especially when there are a million other things to do.
As a volunteer on the TEDxWinnipeg Communications Team, I was in charge of writing and scheduling four months of promotional content. My first year on the team I spent almost 24 hours on this one task.
I figured there must be an easier way, but couldn't find a tool specifically created to help event marketers automate their social media promotion. One morning while I was griping about this to John (we've been together for five years and are engaged) he looked at me and said:
"Why don't we just build the tool you need?"
The perks of being engaged to a software developer with 20+ years' experience, I suppose.
John ran a software development company throughout his twenties, and runs a little VR studio now. His first experience with events was as a teenager, organizing shows for bands. I'm a writer, I own a digital marketing agency, and I've been publishing content online for 17 years. I read a lot, and just finished Haruki Mrakami's Wind/Pinball.
We live together in Winnipeg, Manitoba (Canada) in a house with a big garden and two cats, and we watch scary movies together to unwind. We believe in building tools and doing work that helps other people, and we're excited because HeyAlfa does just that.
We created HeyAlfa to help event marketers save time, and I'm confident that if you promote an event on social media HeyAlfa will help you save time, too.

Our first beta test helped us save 50% of our time writing and scheduling content compared to the previous year.
Right now we're in closed beta while we hone HeyAlfa and make sure she's ready to work seamlessly to save you time with your event promotion. If you're interested in signing up for our closed beta, just fill out the box below:

Sincerely,
Alyson & John
HeyAlfa
---