- by Alyson Shane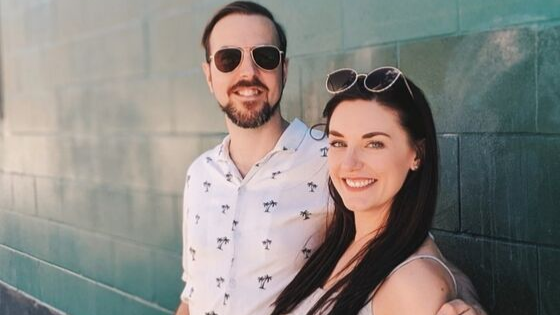 Hi there!
We're Alyson and John, and we're the co-founders behind HeyAlfa.
It's Alyson writing here, and I wanted to say "hello!" to you as we introduce ourselves to the world.
HeyAlfa helps event marketers and promoters save time by automating their event promotion. Using your event's unique information and a little bit of code, we create social media content tailored to your event, leaving you with more time to focus on the details that matter.
We created HeyAlfa to save time.
I know firsthand that writing and scheduling social media content takes a lot of time and mental energy to do right. Marketers hate writing the same thing again and again, especially when there are a million other things to do.
As a volunteer on the TEDxWinnipeg Communications Team, I was in charge of writing and scheduling four months of promotional content. My first year on the team I spent almost 24 hours on this one task.
I figured there must be an easier way, but couldn't find a tool specifically created to help event marketers automate their social media promotion. One morning while I was griping about this to John (we've been together for five years and are engaged) he looked at me and said:
"Why don't we just build the tool you need?"
The perks of being engaged to a software developer with 20+ years' experience, I suppose.
John ran a software development company throughout his twenties, and runs a little VR studio now. His first experience with events was as a teenager, organizing shows for bands. I'm a writer, I own a digital marketing agency, and I've been publishing content online for 17 years. I read a lot, and just finished Haruki Mrakami's Wind/Pinball.
We live together in Winnipeg, Manitoba (Canada) in a house with a big garden and two cats, and we watch scary movies together to unwind. We believe in building tools and doing work that helps other people, and we're excited because HeyAlfa does just that.
We created HeyAlfa to help event marketers save time, and I'm confident that if you promote an event on social media HeyAlfa will help you save time, too.

Our first beta test helped us save 50% of our time writing and scheduling content compared to the previous year.
Right now we're in closed beta while we hone HeyAlfa and make sure she's ready to work seamlessly to save you time with your event promotion. If you're interested in signing up for our closed beta, just fill out the box below:

Sincerely,
Alyson & John
HeyAlfa
---